Originally from Guantanamo, Cuba, Royland is a founding member of the Havana-based dance company, 7 Potencias, an Afro-Cuban Folkloric dance and music ensemble.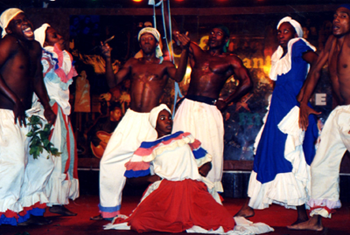 7 Potencias, one of the most creative and acclaimed Cuban folkloric ensembles, both in Cuba and internationally.
A professional dancer with an expertise in Afro-Cuban folkloric and Cuban popular dance, Royland has also participated as a principal dancer as well as instructor, and invited guest in performances, workshops and classes throughout the greater Bay Area, Hawaii, New York, Cuba, and Mexico.